i think this is about as near as i will get, born 1940 (yep true war baby)
, spotted this and at least its in the right decade! I particularly liked the coppery type dial, and the fact that is a reasonable size 38mm incl crown.
It is said to be a german case with swiss movement (not from the bay). Have googled for info on the Era Watch Company and didnt come up with much, other than they kicked off in 1898. I know you all like your pics, so here are my efforts, i am not quite "getting" photograping watches - yet!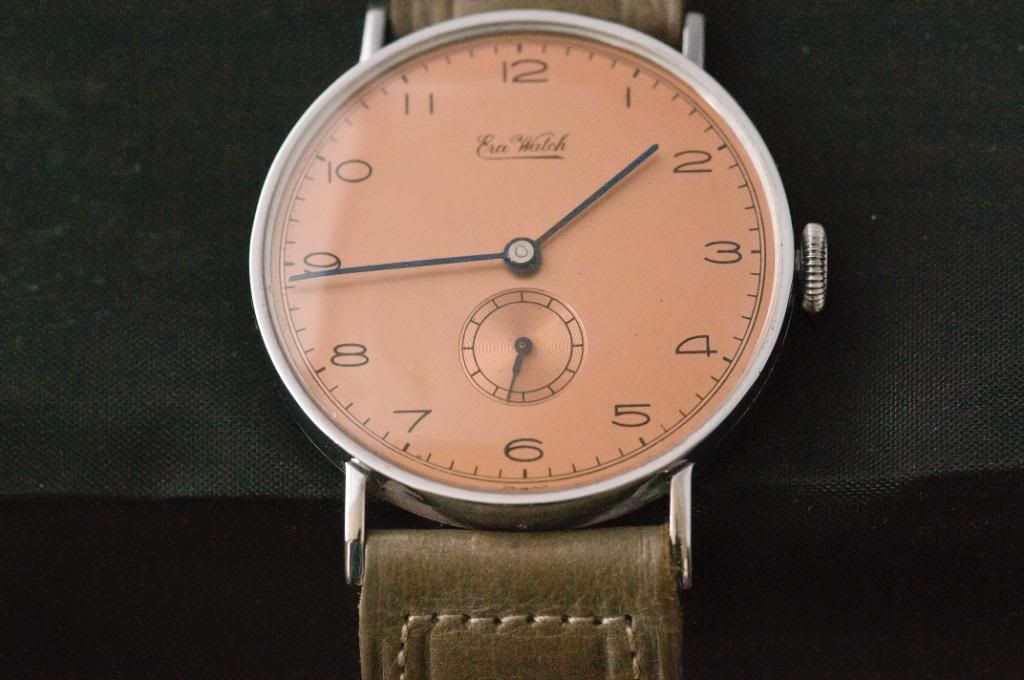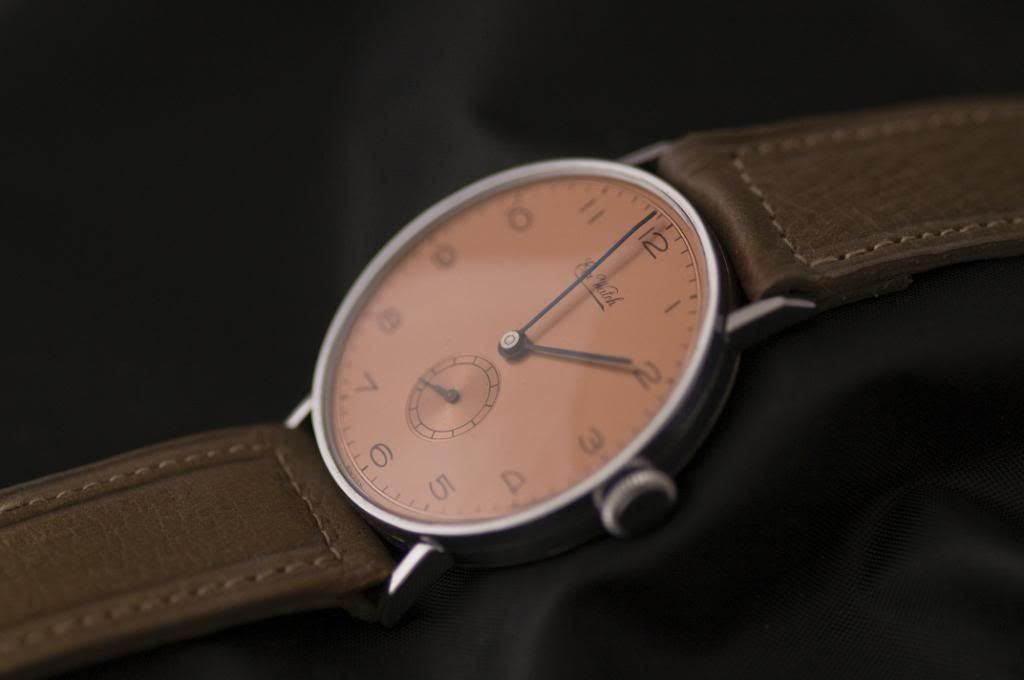 Movement - not my pic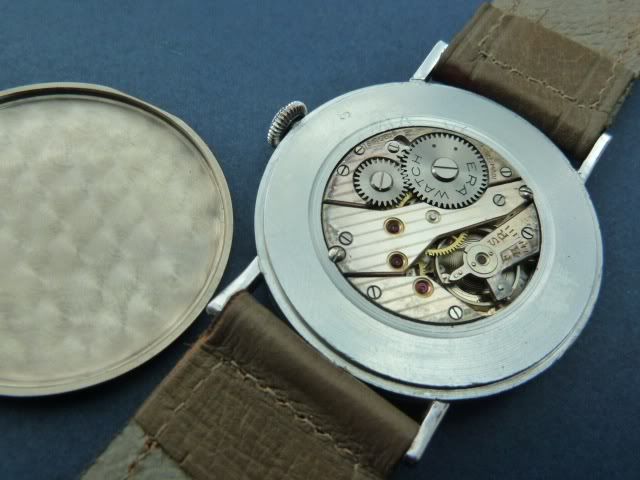 Should add that as usual the strap is tiny, would probably have fitted me perfectly in 1945!!
Edited by fernface, 05 April 2012 - 02:23 PM.